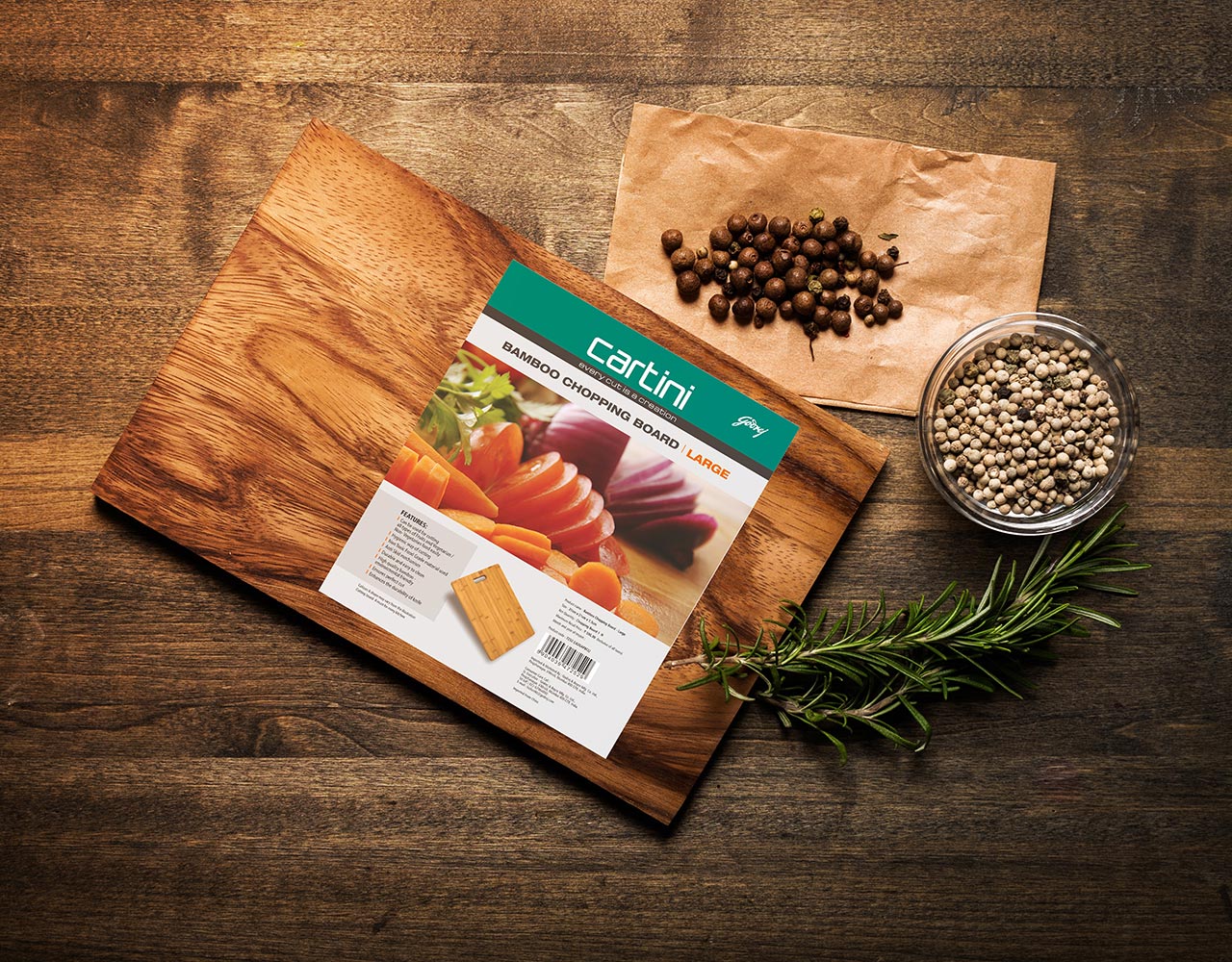 When consumers open the blister pack to extract the knife inside, they seldom know the technicalities and expertise that go into making that very packaging.
We had our share of education regarding the same when Godrej presented Cartini range in front of us. The innocent-looking blister packaging of the knives was the main challenge in front of us. Our designers handled this much simpler looking but the devil of all packaging, with the edge of a Ninja warrior. We also learned a lot about unique product placement during this challenging process of building Cartini as a brand. Godrej Cartini range of chopping boards and knives took our design and efforts to every market shelf, every household, and into the hearts of the consumers.
Client:
Cartini Godrej
Task:
Revive the whole range of packaging and giving it a new Identity.